Some use the following acronym for the word BIBLE (Basic Information Before Leaving Earth) to describe its purpose. The Apostle Paul declared that the Old Testament Scriptures were written in the past to help provide present-day believers comfort and strength now. As Paul stated in Romans 15:4, "For whatsoever things were written aforetime were written for our learning, that we through patience and comfort of the scriptures might have hope."
The Bible or Scripture teaches us the following truths: patience produces endurance, comfort produces strength, and the word "hope" in the Bible does not mean a "hope so", but rather a "know so" or a confident assurance! The Bible is God's Truth, and truth is what is true or the actual state of a matter. Truth is reality, a verified or indisputable fact, proposition, principle, or the state or character of being true.
Christianity is based on historical truth, which provides believers comfort or strength in the present time as well as in what lies ahead for them in the future.
Comfort is defined as to "soothe, console, or reassure; bring cheer to; to aid; support or encourage". The Bible provides us comfort in what we face in everyday life and in how we can face eternity too!
The greatest comfort in the world is knowing where one will spend eternity and the most wonderful Comforter in the universe is God himself .
The two best-known scriptural passages in our culture that give tremendous comfort, help, and encouragement are Psalm 23 and John 3:16.
King David of Israel wrote Psalm 23, which has been bringing comfort and encouragement to people for 3,000 years! King David spoke of the LORD himself as being his very own personal Shepherd and David is like a sheep that belongs to God! God is One that presides over him by loving, watching, and caring for him. David in Psalm 23 claims that the Lord is his personal shepherd, his present shepherd, his providing shepherd, his protecting shepherd, and his perpetual shepherd!
When he states, "The LORD is my shepherd", the word "my" demonstrates the LORD is David's Personal shepherd. The word "is" signifies the LORD is the present shepherd who is with him at all times and is continually shepherding/presiding over him. David indicates in verses 1b–3 that the LORD is his providing shepherd by meeting both his physical and spiritual needs! "I shall not want (his needs will be met), 2 He maketh me to lie down in green pastures: he leadeth me beside the still waters (physical needs). 3 He restoreth my soul: he leadeth me in the paths of righteousness for his name's sake (spiritual needs)."
And in verses 4 and 5 David states how the LORD is his protecting shepherd which indicates that he does not have to fear whatever he is facing, not even death, because the LORD as his shepherd, is always with him no matter what!
4 Yea, though I walk through the valley of the shadow of death, I will fear no evil: for thou art with me; thy rod and thy staff they comfort me.
5 Thou preparest a table before me in the presence of mine enemies: thou anointest my head with oil; my cup runneth over.
And in Verse 6 David reinforces that the LORD is his Perpetual shepherd as He has been in the past, He is in the present, and He will continue to be his shepherd forever ! 6 Surely goodness and mercy shall follow me all the days of my life: and I will dwell in the house of the LORD for ever.
Jesus himself said that He is the Good Shepherd that gives his life for His sheep, and Jesus himself spoke the best-known verse in the Bible, John 3:16, "For God so loved the world, that he gave his only begotten Son, that whosoever believeth in him should not perish, but have everlasting life."
People receive comfort and strength by first knowing and then personally receiving Jesus Christ, God's Son, as the means by which they can be right with God in the present and for eternity! This is accomplished by childlike faith, as given in Romans 10:13 (which is a quote of the Old Testament prophet; see Joel 2:32), "For whosoever shall call upon the name of the Lord shall be saved."
The Bible clearly states anyone can receive the greatest comfort in the universe by putting their trust in God's Son, Jesus Christ, by believing that He died for their sins and rose again from the dead (Romans 10:9–13). This then provides one with a personal relationship with the Lord himself, which results in the believer having the same promises that King David had in the LORD being his very own shepherd!
What is hindering or stopping you from trusting in and asking the Lord to be your personal Lord and Savior? Do so right now, and He will be yours and you will be His for now and for eternity!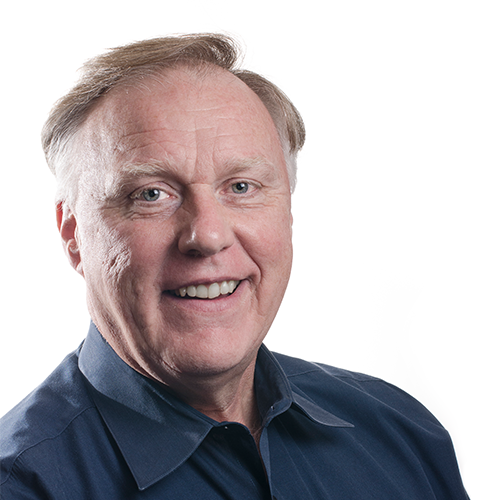 Pastor Coulton serves as an Associate Pastor for Valley Forge Baptist overseeing senior and Comfort Ministries. Pastor Coulton has been serving the Lord faithfully in ministry for over 40 years and continues to this day. Pastor Coulton also leads our Next Steps program for new Christians and new members at VFB.